Summer camps, trips on the motorway, sticky tape holders, and real estate advertisements. The world of Giacomo Callo is full of forgotten moments, images that pass by unobserved and objects on the margins of design. Things of little importance for the distracted people of this world, but not for him.
Giacomo has been the art director for Mondadori, the biggest publishing house in Italy, for almost twenty years. He takes care of the covers of their books, approximately ten thousand covers over the last ten years. It is a job that has had a profound influence on the imagination of Italian readers.
At the same time Giacomo is a visual artist as well as an author of a series of limited edition books under the acronym MAS-213 (after the old Italian Anti-Submarine motorboats). "The books are limited editions because I do them with my means and I only print a small amount", he tells us. And, in fact, Giacomo takes care of everything personally: from the conception, cover, printing, inking, binding and the paper, that can be ultra thin so that the pages turn sinuously, or even parcel paper to create a unique grain.
His books are not written, but instead are picture books. They are books filled with images that invoke, contrast and invite the readers/viewers to involve their own memories and experiences. His four titles deal with different subject matters. A2D (Architecture Second Dimension) is dedicated to the representation of architecture in all its forms. C2D (Camps Second Dimension) to the summer camps for children abandoned all over Italy. S2D (Streets Second Dimension) to trips in motorways and ring roads, and, finally, M2D (Memory Second Dimension) to objects of unconscious beauty like sticky tape holders and pencil sharpeners.
Giacomo has chosen a deep-sea diver as a symbol for MAS-213, and it is certainly not by chance. He comes from La Spezia which is the home of the Elite Frogman Special Forces Unit of the Italian navy and as a child he was fascinated by these figures. But maybe it's also due to the fact that his work contains traces of tales and perceptions of a submerged world that the people on dry land are just not able to see.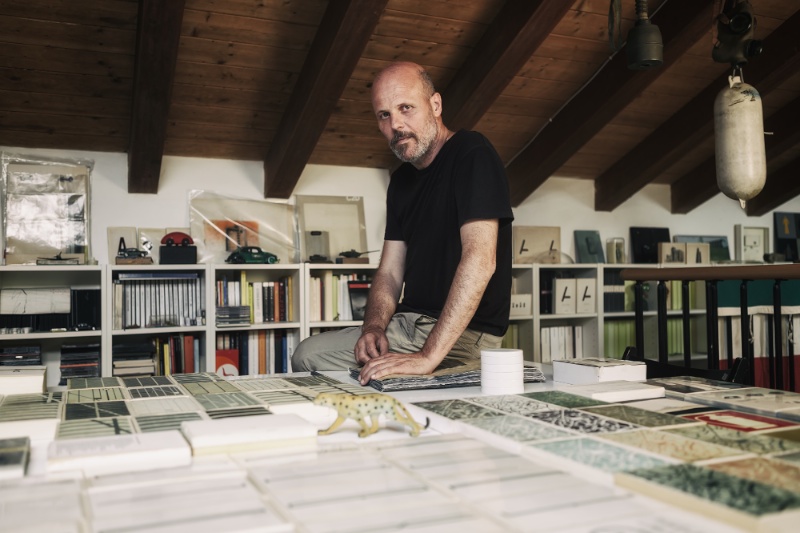 Special thanks to Alessandro Stenco for having made this meeting possible.
---
---
You might also like
---