Milan | The Valtorta foundry is a veritable wonder of light. On sunny days, the sunrays pass through the large windows and air vents near the ceiling and they materialize on contact with the dust covering everything inside. They light up the machines, the oven, the refined tools and the sand needed to make the moulds. It's a place of dazzling fascination. You would be forgiven for thinking that it's merely industrial archaeology; instead it is a real and fully functional workshop, albeit not for much longer.
Ugo Valtorta is the master of the house. He learned the trade from his father Emilio, who created the foundry in the premises of an old farmstead in 1949. At that time, Milan was a working-class city that was recovering after the war and was about to make its fortune from manual labour. Ugo frequented the foundry from an early age but started working there full-time in 1972, more than forty years ago: "I started out working here because I was quite a strong young boy. It has always been a hard job" – he tells us with a smile that has not abandoned him since his childhood.
One would expect to find the sound of a hammer beating against a big block of iron with considerable force. The opposite is true. Casting metal is an art form that requires tremendous manual ability and a mastery of all the natural elements: water, air, fire and earth. There are no chemical compounds or sophisticated machinery. Everything is done by hand. It is a tough job that has remained almost identical to how it was done four centuries ago. The process passes from the craftsmanship of the modeller who used his small instruments to shape all the minute details and shading of the customer's original model, to the exertion of continuously lifting and moving the heavy sand or plaster moulds. And then you wait. You wait for the mould to dry, the oven to reach the required temperature and the metal to cool.
This portrait of ours is a tribute and at the same time a historical record. Very soon the entire production will be moved to its new premises in an industrial estate on the outskirts of Milan. It is another example of a historical activity leaving the city. In order to preserve its memory, we wanted to document it just as we saw it.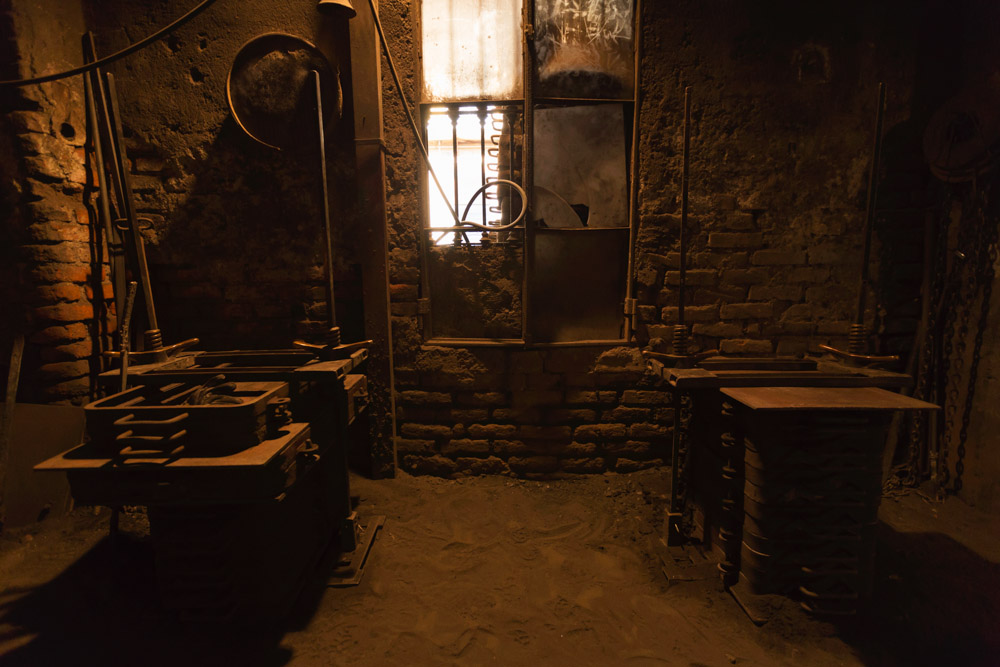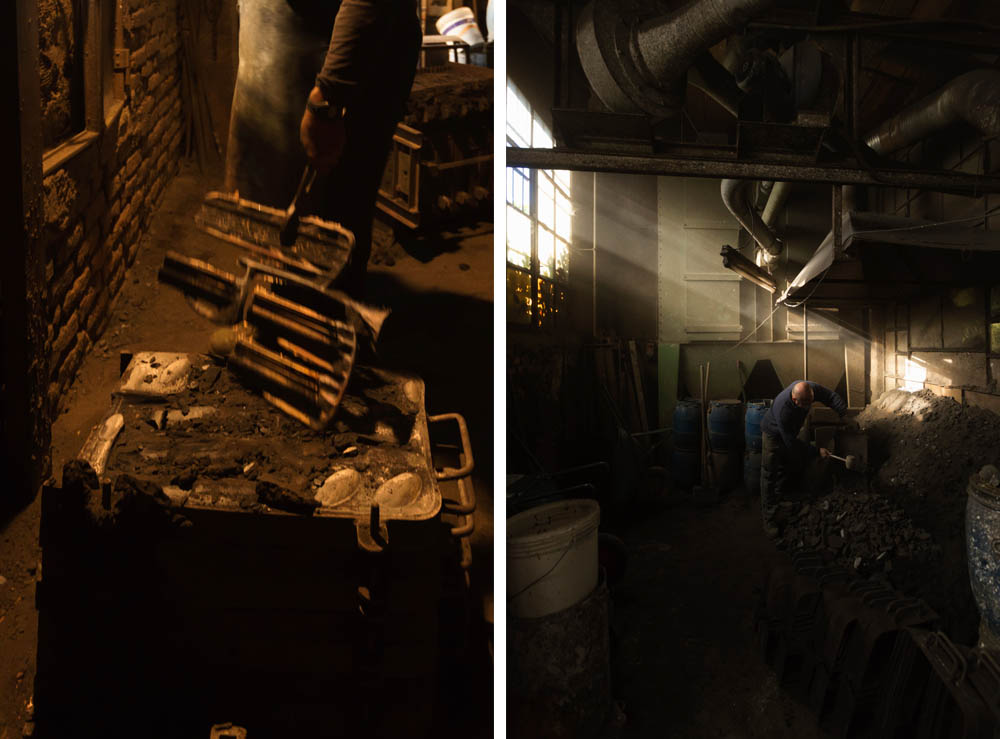 English Text: Michael Keane
---
---
You might also like
---